Adamawa State Post Code «» Adamawa State Zip Code
.
Below are the postal codes/zip codes for cities and towns in Adamawa State, Nigeria.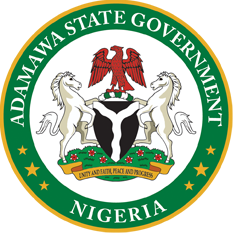 Adamawa State is a state in southeastern Nigeria created on 27 August, 1991 (Adamawa State was formed from the defunct Gongola State.), it borders Taraba State to the southwest, Borno State to the northwest, Cameroon to the east and Gombe State to the west. Its capital is Yola.
SEE ALSO: Adamawa State Post Offices: Full List & Address.
Adamawa State is nicknamed the "Land of Beauty".
Adamawa State Snapshot:
Total land area: 38,700 Km2
Capital: Yola
Local Government Areas: 21 LGAs: Demsa, Fufore, Ganye, Girei, Gombi, Guyuk, Hong, Jada, Lamurde, Madagali, Maiha, Mayo-Belwa, Michika, Mubi North, Mubi South, Numan, Shelleng, Song, Toungo, Yola North, Yola South.
Population: 4,502,132 (Male- 2,296,087 and Female- 2,206,044)
Vegetation: Sudan and Guinea savannah
Major crops: Cotton, Maize, Millet, Rice, Groundnut, Yam, Cassava and Guinea Corn.
Solid minerals: Iron-Ore, Lead, Zinc, Limestone, Gypsum, granites, Tantalite, Feldspar, Fluorspar, Gypsum, Magnesite, Tantalite, Laterites, Rock Cystal, Topaz, Sandstones, Mercury, Glass Sand, Zircon, Spinel, Emerald, Graphite, Beryil, Tourmaline, Mica, Iron ore, Clay Minerals, Diatomite, Coal, Garnet, Aquamarine, Barytes, Onyx, Chalcedeny, Limestone, Kaolin, Chalcopyrite, Amethyst, Zoisite, Cassiterite, Agates, Agua-marine, Gold Dust, Tin & Columbite.
Adamawa State Post Code / Zip Codes
Jimeta City Postal and Zip Codes
Yola City Postal and Zip Codes
Mubi City Postal and Zip Codes
Share: