Zamfara State Post Code «» Zamfara State Zip Code. Below are the postal codes / zip codes for city and towns in Zamfara State, Nigeria.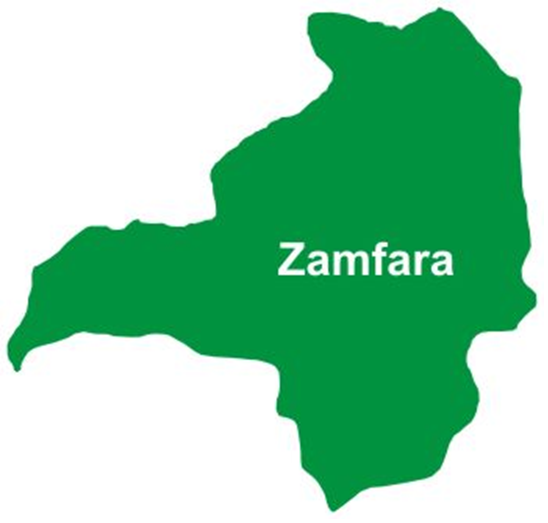 Zamfara is a state in northwestern Nigeria. Until its creation on 1 October 1996, the state was part of Sokoto State. Sokoto State bounds Zamfara to the North, Niger and Kaduna States to the South, Kebbi State to the West, and Katsina State to the East. Its capital is Gusau.
Zamfara State Snapshot:
Total land area: 37,931 Km2
Capital: Gusau
Local Government Areas: 14 LGAs: Zurmi, Maradun, Talata Mafara, Gusau, Kaura Namoda, Bungudu, Chafe, Maru, Anka, Bukkuyum, Gummi, Bakura, Birin Magaji/Kiyaw and Shinkafi.
Population: 5,307,154 (Male- 2,706,649 and Female- 2,600,506)
Vegetation: Hot Semi-arid and Tropical Savannah
Major crops: Millet, Guinea corn, Maize, Rice, Potato, Wheat, Tomato, Groundnut, Cotton, Tobacco and Beans.
Solid minerals: Gold, Iron-Ore, Copper, Tantalite, Manganese
SEE ALSO: Zamfara State Post Offices : Full List & Address.
Zamfara State Zip Code / Post Code
Click on the link representing the location you wish to look-up in Zamfara State to reveal its postal code / zip code:
Zurmi =>
Maradun =>
Talata Mafara => 892001
Bungudu => 881001
Chafe => 880002
Maru => 890002
Anka => 890001
Bukkuyum =>
Gummi => 891001
Bakura =>
Birin Magaji/Kiyaw =>
Shinkafi => 883002
NOTE: currently, the data released on Zamfara post/zip code is limited.  This post will be updated as soon as codes are designated to the remaining parts of the state.
Share: