Sokoto State Post Code «» Sokoto State Zip Code. Below are the postal codes / zip codes for city and towns in Sokoto State, Nigeria.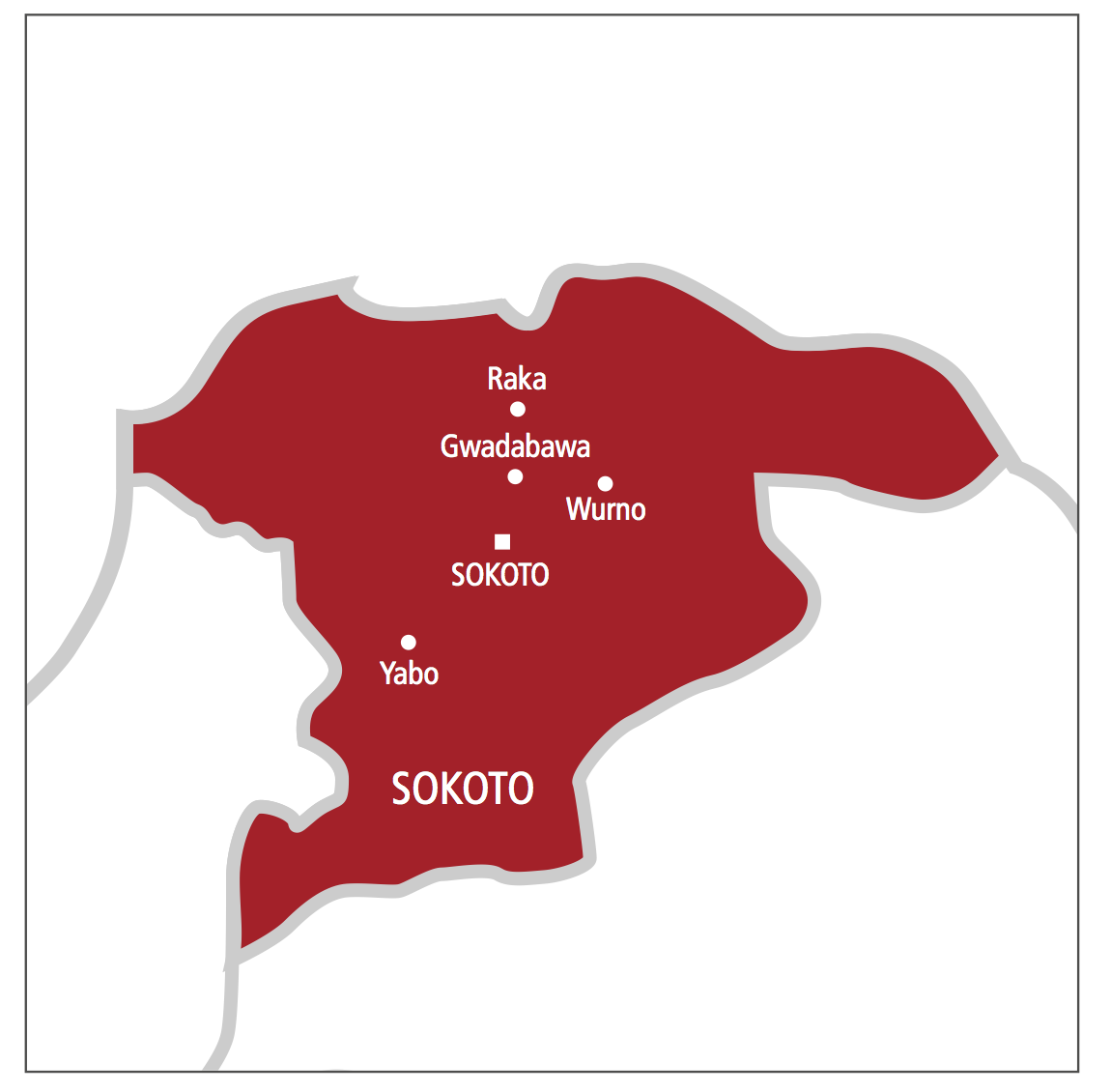 Sokoto State is a state located in the extreme northwest of Nigeria. The name Sokoto (which is the modern/anglicised version of the local name, Sakkwato) is of Arabic origin, representing suk, "market". The state shares its borders with Niger Republic to the North, Katsina State to the East, Zamfara State to the Southeast, Kebbi State to the South and Benin Republic to the West. Its capital is Sokoto.
SEE ALSO: Sokoto State Post Offices : Full List & Address.
Sokoto State Snapshot:
Total land area: 27,825 Km2
Local Government Areas: 23 LGAs: Binji, Bodinga, Dange-shnsi, Gada, Goronyo, Gudu, Gawabawa, Illela, Isa, Kware, Kebbi, Rabah, Sabon Birnin, Shagari, Silame, Sokoto North, Sokoto South, Tambuwal, Tangaza, Tureta, Wamako, Wurno, Yabo.
Population: 5,307,154 (Male- 2,706,649 and Female- 2,600,506)
Vegetation: Hot Semi-arid and Tropical Savannah
Major crops: Onions, Sugarcane, Millet, Guinea corn, Maize, Rice, Beans, Wheat, Cassava, Potatoes, Groundnut, Cotton and Tobacco.
Solid minerals: Phosphate, Gypsum, Limestone and Kaolin.
Sokoto State Post Code / Zip Codes.

Click on the link representing the location you wish to look-up in Sokoto State to reveal its postal code / zip code:
Share: