Osun State Post Code «» Osun State Zip Code. Below are the postal codes / zip codes for cities and towns in Osun State, Nigeria.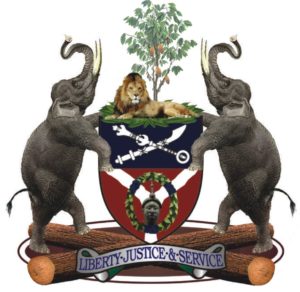 Osun State is an inland state in southwestern Nigeria created on August 27, 1991, from part of the old Oyo State. The state's name is derived from the River Osun, the venerated natural spring that is the manifestation of the Yoruba goddess of the same name.  It is bounded in the North by Kwara State, in the East by Ekiti and by Ondo States, in the South by Ogun State and in the West by Oyo State. Its capital is Osogbo. 
SEE ALSO: Osun State Post Offices: Full List & Address.
Osun State is nicknamed "Land of Virtue".
Osun State Snapshot:
Total land area: 9,026 Km2
Local Government Areas: 30 LGAs: Aiyedaade, Aiyedire, Atakunmosa East, Atakunmosa West, Boluwaduro, Boripe, Ede North, Ede South, Egbedore, Ejigbo, Ife Central, Ife East, Ife North, Ife South, Ifedayo, Ifelodun, Ila, Ilesa East, Ilesa West, Irepodun, Irewole, Isokan, Iwo, Obokun, Odo Otin, Ola Oluwa, Olorunda, Oriade, Orolu, and Osogbo.
Population: 5,016,593 (Male-2,558,462 and Female-2,458,130)
Vegetation: Tropical Savannah.
Major crops: Cashew, Cocoa, Maize, Cassava, Oil Palm, Tobacco.
Solid minerals: Gold, Clay, Limestone, Kaolin, Granite.
Osun State Post Code / Zip Codes
Ipetumodu Postal and Zip Codes
Ijebu Ijesa Postal and Zip Codes
Share: