Oyo State Post Code «» Oyo State Zip Code. Below are the postal codes / zip codes for city and towns in Oyo State, Nigeria.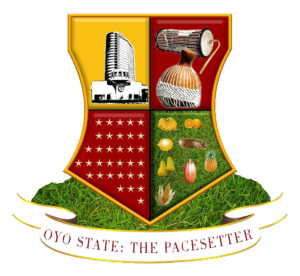 Oyo State is an inland state in southwestern Nigeria and was formed in 1976 from Western State. Its capital is Ibadan.
SEE ALSO: Oyo State Post Offices: Full List & Address.
Oyo State is nicknamed "Pace Setter".
Oyo State Snapshot:
Total land area: 26,500 Km2
Capital: Ibadan
Local Government Areas: 33 LGAs: Akinyele, Afijio, Egbeda, Ibadan North, Ibadan North-East, Ibadan North-West, Ibadan South-West, Ibadan South-East, Ibarapa Central, Ibarapa East, Ido, Irepo, Iseyin, Kajola, Lagelu, Ogbomosho North, Ogbomosho South, Oyo West, Atiba, Atigbo, Saki West, Saki East, Itesiwaju, Iwajowa, Ibarapa North, Olorunsogo, Oluyole, Ogo Oluwa, Surulere, Orelope, Ori Ire, Oyo East, Ona Ara.
Population: 8,392,588 (Male- 4,280,220 and Female- 4,112,368)
Vegetation: Tropical Savannah
Major crops: Maize, Yam, Cassava, Millet, Rice, Plantain, Cocoa, Oil Palm and Cashew
Solid minerals: Clay, Kaolin and Aquamarine
Oyo State Post Code / Zip Codes
Click on the link representing the location you wish to look-up in Oyo State to reveal its postal code / zip code:
Share: