Borno State Post Code «» Borno State Zip Code. Below are the postal codes / zip codes for cities and towns in Borno State, Nigeria.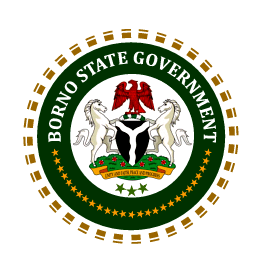 Borno State is a state in north-eastern Nigeria created on 3 February 1976 (Borno State was was formed in 1976 from the split of the North-Eastern State), it borders the Republic of Niger to the north, Lake Chad (and the Republic of Chad) to the northeast, and Cameroon to the east; on the south and west it borders the Nigerian states of Adamawa, Gombe, and Yobe. Its capital is Maiduguri.
SEE ALSO: Borno State Post Offices: Full List & Address.
Borno State is nicknamed "Home of Peace''  it is mainly agrarian with large deposits of mineral resources. A major source of freshwater fish in the country as it houses part of the Lake Chad.
Borno State Snapshot:
Total land area: 72,609 Km2
Capital: Maiduguri
Local Government Areas: 27 LGAs: Abadam, Askira-Uba, Bama, Bayo, Biu, Chibok, Damboa, Dikwa, Gubio Guzamala Gwoza Hawul, Jere, Kaga, Kala/Balge, Kondunga, Kukawa, Kwaya, Kusar, Mafa, Magumeri, Maiduguri, Marte, Mobbar, Monguno, Ngala, Nganzai, Shani.
Population: 6,272,536 (Male- 3,198,993 and Female- 3,073,543)
Vegetation: Tropical Savannah
Major crops: Millet, Sorghum, Maize, Cowpea, Rice, Wheat, Cassava, Cocoyam, Gum Arabic, Livestock, Tamarind, Mangoes, Oranges, Tomatoes, Onions, Cabbage, Lettuce, Spinach and Groundnut.
Solid minerals: Feldspar, Limestone, Kaolin, Clay, Potash, Iron-Ore, Natural Salt, Quartz, Magnetite, Diatomite, Trona, Mica, Silica Sand, Gypsum, Granite Chips, Flutters Earth and Uranium.
There are three agricultural zones in Borno state: Biu, Bama and Kukawa
Borno State Post Code / Zip Codes
Click on the link representing the location you wish to look-up in Borno State to reveal its postal code / zip code:
Maiduguri City Postal and Zip Codes.
Bama City Postal and Zip Codes.
Biu City Postal and Zip Codes.
Share: