Bayelsa State Post Code «» Bayelsa State Zip Code. Below are the postal codes / zip codes for cities and towns in Bayelsa State, Nigeria.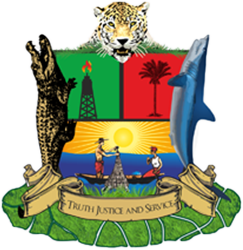 Bayelsa State is a state in south-southern Nigeria created on 1 October 1996 (Bayelsa State was formed out of the old Rivers State), it borders Delta State to the north, Rivers State to the east and the Atlantic Ocean to the west and south. Its capital is Yenagoa.
EE ALSO: Bayelsa State Post Offices: Full List & Address.
Bayelsa State is nicknamed "Glory of all Lands" has the largest gas reservoir (18 trillion cubic feet) in Nigeria and produced 40% of on-shore crude oil in the country.
Bayelsa State Snapshot:
Total land area: 9,059 Km2
Capital: Yenagoa
Local Government Areas: 8LGAs: Brass, Ekeremor, Kolokuma/Opokuma, Nembe, Ogbia, Sagbama, Southern Jaw, Yenagoa.
Population: 1,704,515 (Male- 874,083 and Female- 830,432)
Vegetation: Mangrove and Rain Forest
Major crops: Cocoa, Rice, Cassava, Pineapple, Oil Palm, Rubber, Banana, Maize.
Solid minerals: Clay, Silica, Limestone.
Bayelsa State Post Code / Zip Codes
Click on the link representing the location you wish to look-up in Bayelsa State to reveal its postal code / zip code:
Yenagoa City Postal and Zip Codes
Share: