Niger State Post Code «» Niger State Zip Code. Below are the postal codes / zip codes for cities and towns in Niger State, Nigeria.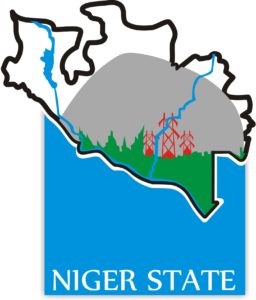 Niger State is a state in Central Nigeria created in 1976 when the then North-Western State was bifurcated into Niger State and Sokoto State. The state is bordered to the West by the Federal Capital Territory, the North by Kaduna, the South by Benue and Kogi, and the East by Plateau and Taraba states. Its capital is Minna.
SEE ALSO: Niger State Post Offices: Full List & Address.
Niger State is nicknamed "Power State" as being home to three (3) hydroelectric dams that generate about 70% combined power output in the Nation's Power Sector.
Niger State Snapshot:
Total land area: 68,925 Km2
Capital: Minna
Local Government Areas: 25 LGAs: Agaie, Agwara, Bida, Borgu, Bosso, Chanchaga, Edati, Gbako, Gurara, Katcha, Kontagora, Lapai, Lavun, Magama, Mariga, Mashegu, Mokwa, Munya, Paikoro, Rafi, Rijau, Shiroro, Suleja, Tafa, Wushishi.
Population: 5,947,214 (Male- 3,033,079 and Female- 2,914,135)
Vegetation: Sudan savannah
Major crops: Yam, Cassava, Shea Butter, Sorghum, Maize, Millet, Rice, Groundnut And Cowpea
Solid minerals: Talc, Gold, Ball Clays, Silica, Sand, Marble, Copper, Iron, Feldspar, Lead, Kaolin, Casserole, Columbite, Mica, Quartzite and Limestone
There are three agricultural zones in Niger state.
Niger State Post Code / Zip Codes
Click on the link representing the location you wish to look-up in Niger State to reveal its postal code / zip code:
Minna Post Codes and Zip Codes.
Bida Post Codes and Zip Codes.
Share: