Delta State Post Code «» Delta State Zip Code. Below are the postal codes / zip codes for cities and towns in Delta State, Nigeria.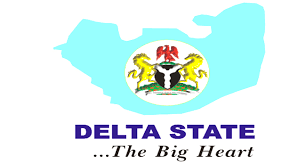 Delta State is a state in South-Southern Nigeria created on 27 August 1991; it is bounded in the north and west by Edo State, the east by Anambra, Imo, and the Rivers States, southeast by Bayelsa State, and on the southern flank is the Bight of Benin. Its capital is Asaba.
SEE ALSO: Delta State Post Offices: Full List & Address.
Delta State is nicknamed "the Big Heart", and is the largest producer of petroleum products in the country.
Delta State Snapshot:
Total land area: 17,108 Km2
Local Government Areas: 25 LGAs: Ethiope East, Ethiope West, Okpe, Sapele, Udu, Ughelli North, Ughelli South, Uvwie, Aniocha North, Aniocha South, Ika North East, Ikaa South, Ndokwa East, Ndokwa West, Oshimili North, Oshimili South, Ukwuani, Bomadi, Burutu, Isoko North, Isoko South, Patani, Warri North, Warri South and Warri South-West.
Population: 6,037,667 (Male- 3,079,210 and Female- 2,958,457)
Vegetation: Tropical Savannah and Mansoon.
Major crops: Cassava, Rubber, Oil Palm, Cashew and Cocoa.
Mineral Resources: Crude oil, Silica, Tar Sand, Clay and Limestone.
Delta State Post Code / Zip Codes
Click on the link representing the location you wish to look up in Delta State to reveal its postal code / zip code:
Sapele City Postal & Zip Codes
Share: